6/9/23 - Super Tuscan Wine Dinner w/ Winemaker Elena Pozzolini of Tenuta Sette Cieli
June 09, 2023 06:30 PM until June 09, 2023 09:30 PM
Super-Tuscan Wine Dinner
Tenuta Sette Cieli
Estate of Seven Skies
Winemaker Elena Pozzolini
Friday, June 9 / 6:30pm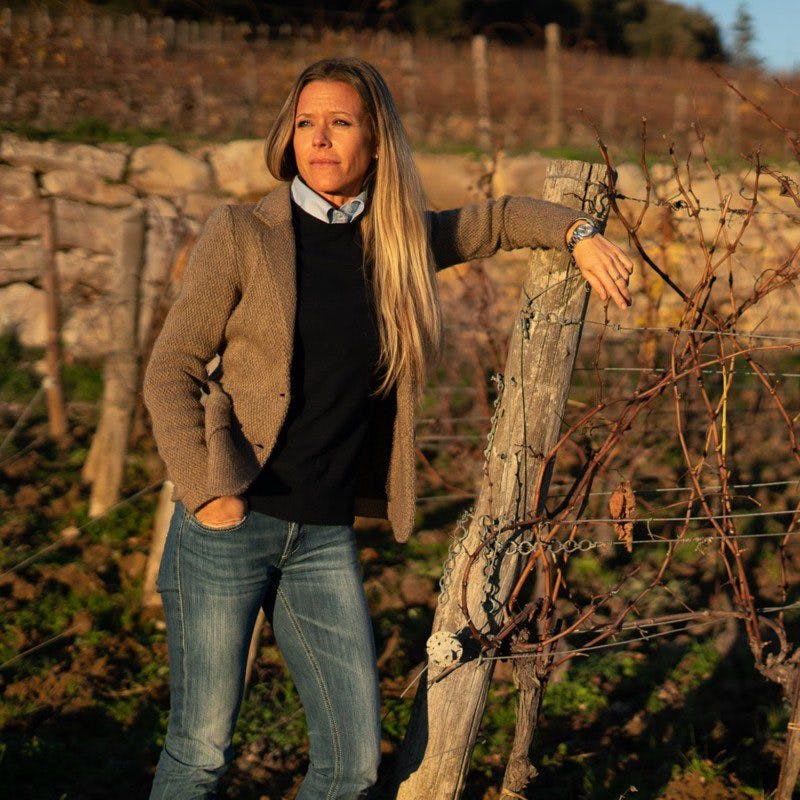 In 1994, the Ratti family purchased more than 170 acres of isolated land overlooking the Mediterranean Sea, near the Tuscan village of Monteverdi Marittimo. The wild terrain used for horseback riding and wild boar hunting was an inspiration to the family. Often, very rugged and difficult land is best for great vines and wines.
They chose the name "Tenuta Sette Cieli," or "Estate of Seven Skies," for their winery because the property sits at 1,300 feet, atop a hill with incredible views in every direction.
While most of Tuscany is uniquely suited to Sangiovese, the Rattis knew this land was for Bordeaux grape varieties. They would build Sette Ciele to make Super-Tuscans exclusively. Today there are 17 acres of Cabernet Sauvignon, Cabernet Franc, Merlot and Malbec.
We first carried the Malbec-forward Indaco in 2009. To this day, I remember tasting it. I was skeptical of an Italian Malbec but it blew me away! I was similarly impressed with their other wines, and I have remained impressed with every vintage since.
Elena Pozzolini was born near Florence in 1983. She received a degree in viticulture and oenology from the University of Pisa and went on to build her career through Mendoza, Australia, and finally with Bibi Greatz in Tuscany. She joined Tenuta Sette Cieli in 2013.
MENU
Hors d'Oeuvres
—Yantra 2021
Merlot, Cabernet Sauvignon
Soup and Sandwich
Wagyu Cheesesteak with 3 Year Florentine Onion and Almond Soup
—Noi 4 (We Four) 2020 Pour
—Noi 4 (We Four) 2016 Taste
Cabernet Sauvignon, Merlot, Petit Verdot, Cabernet Franc
Fermented Garlic Gnocchi with Duck Bolognese
—Indaco 2017 Taste
—Indaco 2015 Pour
Malbec, Cabernet Sauvignon, Merlot
Strip Steak (28 Day Dry-Aged)
Butter-Poached Carrots and Dry-Aged Beef Jus
—Scipio 2017 Pour
—Scipio 2015 Taste
Cabernet Franc
Strawberry Tart
Goat Cheese, Balsamic and Black Pepper
$179
Plus tax and service
Reserve Online (with $50 Deposit)
Hors d'Oeuvres at 6:30 Dinner at 7 PM