A Ridiculously Rare Bourbon Tasting with Old Forester Managing Director Campbell Brown - 1/22/21
January 22, 2021 07:00 PM until January 22, 2021 08:00 PM
A Ridiculously Rare Bourbon Tasting with
Old Forester Managing Director-Campbell Brown
On Zoom Friday, January 22 at 7 PM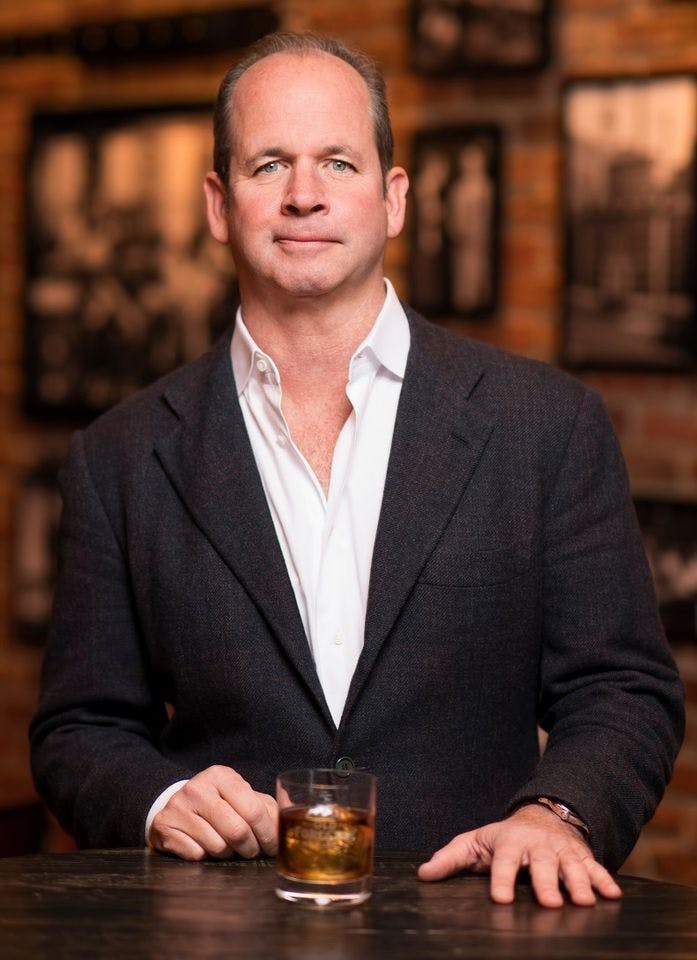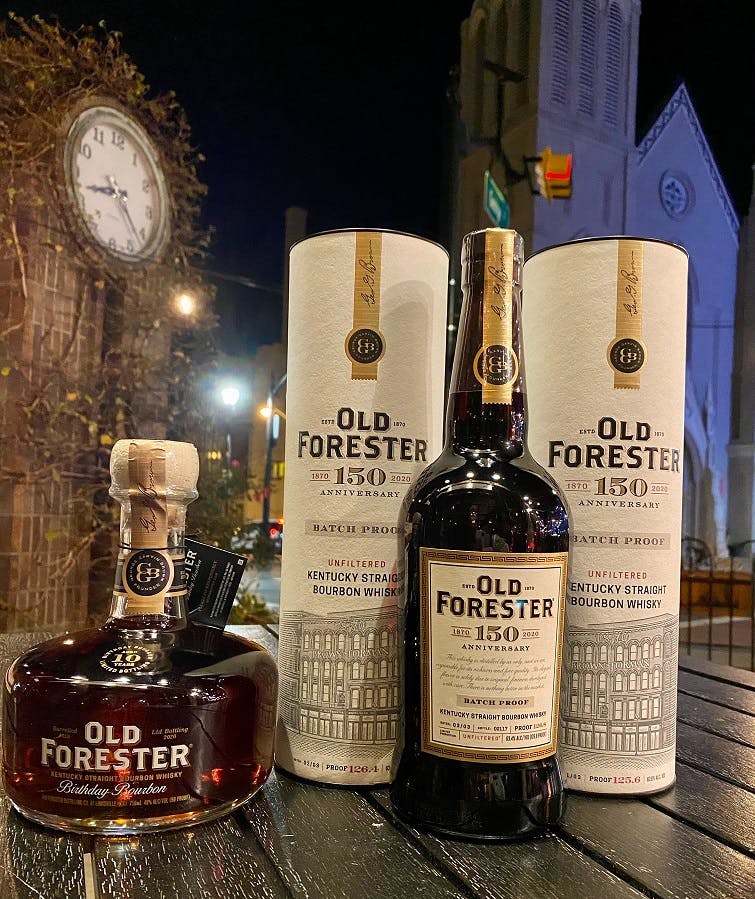 There is no deeper pedigree and no longer family history in American whiskey than Brown Forman. These are rare whiskies indeed. Brown-Forman's Old Forester is the only distillery that operated legally through Prohibition and is still open today and still owned by the same family. They were literally the first company to bottle and sell bourbon in sealed glass jars, instead of in barrels, plus too many firsts to list. But here's a link to their story. It's a great read.
We will be joined on the call by
Campbell Brown, Managing Director of Old Forester
Fifth-Generation Descendant of George Garvin Brown,
Founder of Old Forester, The First Bourbon to Be Sold In Glass Bottles
"We designed the [150 Anniversary] expression to share our unique story... I have composed three unique blends to honor founder George Brown's process of batching from the three original distilleries. Each captures a distinct facet of the beloved Old Forester flavor profile, each upholding his highest standards of quality."

We will taste the following:
(1 oz) Birthday Bourbon 2020
The 20th iteration of Old Forester's vintage-dated Bourbon. A small run of Birthday Bourbon is released every year on on Sept. 2 in celebration of founder George Garvin Brown's birthday. When it's gone, it's gone - Highly collectible.

(3 oz total) 150th Anniversary Bourbon (Batches 1, 2 and 3)
This year only, to celebrate 150 years, they released three batches of "150th Anniversary Bourbon." 150 barrels were chosen for this limited-release product. They were then tasted and blended by Master Taster Jackie Zykan into three distinct batches, differing in proof and flavor profile.

"We designed the expression to share our unique story... I have composed three unique blends to honor founder George Brown's process of batching from the three original distilleries. Each captures a distinct facet of the beloved Old Forester flavor profile, each upholding his highest standards of quality." -- Jackie Zykan

Whiskey Row Series - Whiskey Row editions present a way to taste through Old Forester's history.
(1 oz) 1870 Original Batch
(1 oz) 1897 Bottled in Bond
(1 oz) 1910 Old Fine

I hope you can join us via zoom, Friday, January 22 at 7 PM
Or you can buy just the samples and watch on Youtube later.

$149 - Click here to purchase or call us at 732-828-4444