A Zoom Whisky Tasting w/ Paul Pacult
October 29, 2020 07:00 PM until October 29, 2020 08:30 PM
The Chairman's Trophy Scotches
with The Chairman, Paul Pacult
A Zoom Whisky Tasting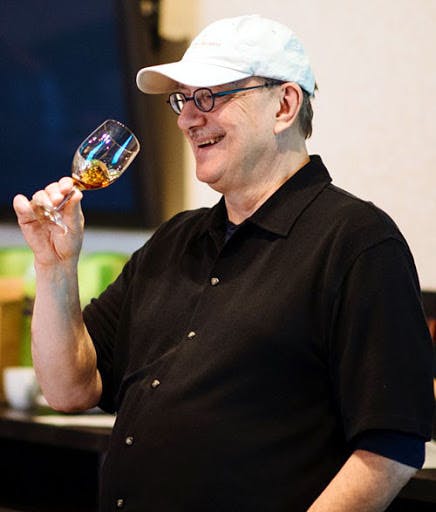 Zoom Tasting - Thursday, October 29 Time: 7:15 - 8:15 PM
If you can't make that date, Zoom Tasting will be recorded
and made available for a limited time, on-demand.
Every time I see Paul Pacult, I think to myself, "I need a whiskey." It's not because I don't like him. Paul is a dear friend and happens to be the preeminent American authority on spirits (according to Forbes). He has written five best-selling books and has been a regular contributor to The New York Times Magazine, Playboy, Wine & Spirits Magazine, Travel & Leisure, The Wine Enthusiast, Men's Journal and the list goes on. He is the only journalist worldwide to concurrently be a life member and Master of Keepers of the Quaich whisky society (Scotland), a life member of Kentucky's Bourbon Hall of Fame, and a life member of France's Compagnie des Mouquetaires d'Armagnac (Company of Armagnac Musketeers). He has published F. Paul Pacult's Spirit Journal since 1991.
Paul also runs The Ultimate Spirits Challenge, which is a phenomenal spirits competition here in the good ole USA. It is a rigorous and impartial enterprise with a panel of judges they describe as "the most respected and experienced authorities in the industry." In the spirit of full disclosure, I am a judge on that panel. This year I judged the championship round. For a week a panel of 10 of us re-tasted all the spirits that scored above a 90 in the first week-long round of tasting. It was a thrilling experience and a privilege.
The Chairman's Trophy is awarded to the highest scoring spirit in each category. There were five Scotches so designated in 2020. We're going to have a zoom tasting of all of them, with Paul and Mark and me. Join us from 7:15 to 8 PM and for one of the most well-chosen tastings in America. I spent a week tasting blind, along with some of the best palates in the industry to come up with these choices. Come share the fun.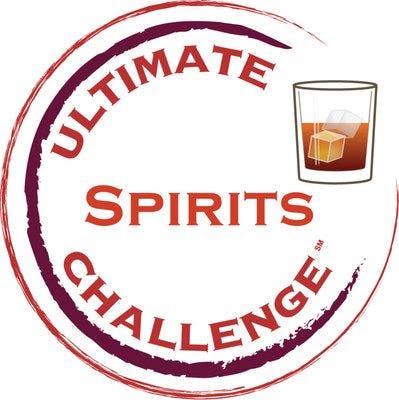 Chairman's Trophy Winners - Scotch
1 ounce each of the following - Sample Bottles Packaged To-Go
Blended: Dewar's Double Double 27 Years Old - 97 Points
Blended Malt: Wemyss Malts Peat Chimney - 96 Points
Single Malt-Highland: Oban 18 Years Old - 98 Points
Single Malt-Island: Highland Park 21 Year Old - 97 Points
Single Malt-Islay: Kilchoman Sanaig - 97 Points
Single Malt-Speyside: The Glenrothes 18 Years Old - 98 Points
$95 per person - Click to Purchase

Pick up any time before October 29. Free local delivery.
Zoom invitation will be sent the day of the event. Thursday, Oct 29
Non-refundable - No Returns