Barolo Zoom Wine Dinner with Elisa Scavino of Paolo Scavino 1/29/21
January 29, 2021 07:00 PM until January 29, 2021 09:00 PM
Barolo Zoom Wine Dinner
with Elisa Scavino of Paolo Scavino
Friday, January 29th at 7 PM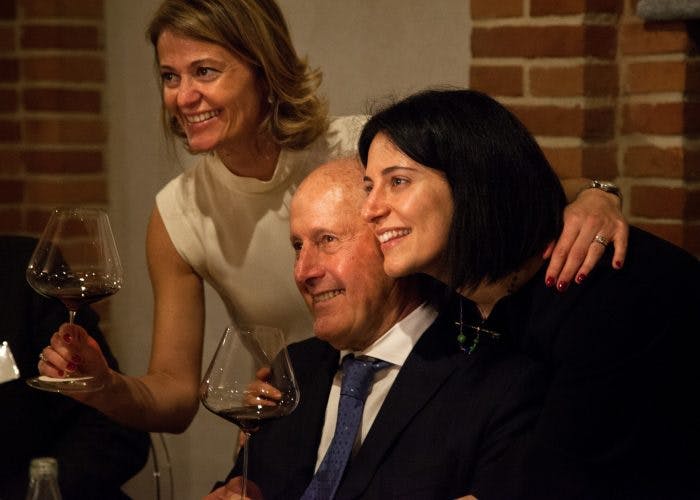 The house of Paolo Scavino is of Barolo. We've been pouring these wines since our beginning, and some of the best Barolo Mark and I have ever tasted has come from this house.
"Enrico Scavino and his two daughters, Enrica and Elisa, continue to produce outstanding Barolos year in and year out." – Wine Spectator
"The Scavino family (Enrico and his daughters Enrica and Elisa) carry forth an important family legacy with a wide range of cru-specific wines that brilliantly exhibit individual styles." – Wine Advocate
The estate was founded in 1921. Current patriarch Enrico Scavino has always been at the forefront of the qualitative advances that have occurred in Barolo through the last couple of decades. And yet, he has never stopped the experimentation that has always kept him out in front. He vinifies his wines parcel by parcel, taking advantage of these small, individual fermentations to make extraordinary and specific wines.

Now with his daughters Elisa and Enrica working with him full-time, it would seem possible for this statesman—contemporary of Domenico Clerico and Elio Altare—to take a step back. Instead, Enrico's passion is further bolstered by the presence of the next generation!
We don't generally mention scores but The Wine Advocate rates the
Langhe Nebbiolo 92, and the Barolos 94, 94 and 98 respectively!
This is going to be one HECK of an evening!
Menu
Duck Spring Rolls with Duck and Porcini Mushroom Broth
Dolcetto d'Alba 2019

Veal Birds with Truffled Spaetzle
(Veal Rolled in Black Truffles and Parmesan Cheese and Fresh Herbs)
Langhe Nebbiolo 2018

Filet Mignon with Charred Broccoli Rabe
Woodford Reserve Bourbon Bone Marrow Luge
Barolo 'Bricco Ambrogio' 2016
Barolo 'Ravera' 2015
Barolo 'Bric del Fiasc' 2016

Bourbon Carrot Cake with Candied Ginger

Dinner $99.95 per person
5-Pack Wine (incl 3 Half bottles of Barolo) $199.95
5-Pack Wine (incl 3 Full bottles of Barolo) $299.95

Make Reservations@stageleft.com or 732-828-4444