Bourbon, Baccarat & Burgers
October 18, 2023 04:30 PM until January 10, 2024 09:00 PM
Bourbon, Baccarat & Burgers
Ends on January 10th, 2024
(while supplies last)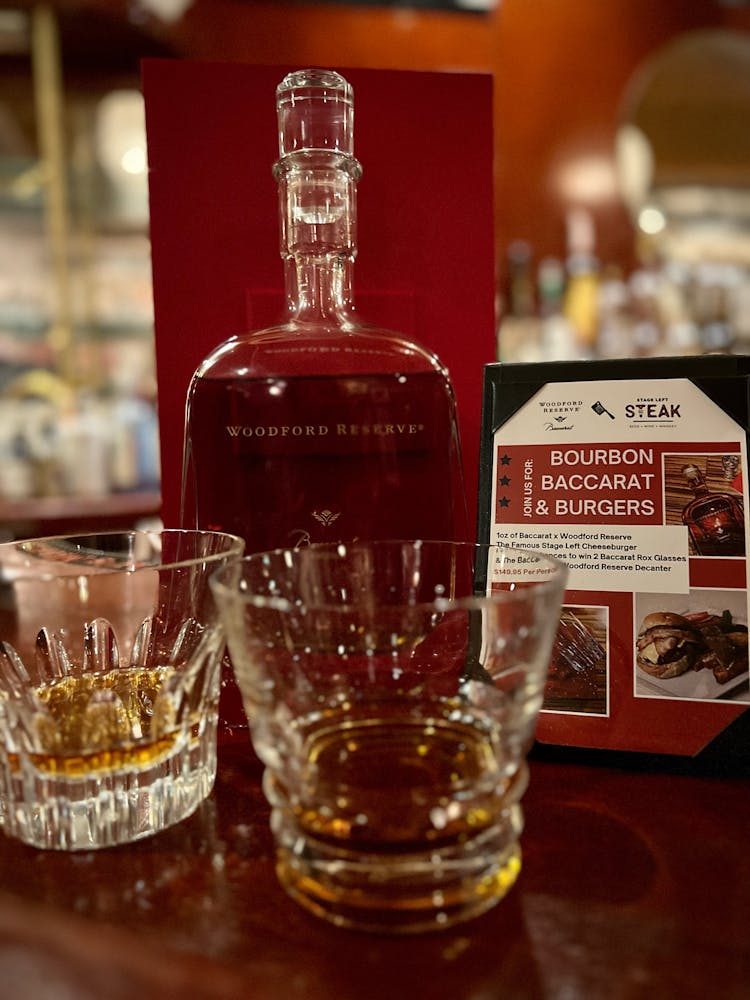 History and heritage meet innovation and sophistication. Woodford Reserve Baccarat Edition is crafted by uniquely finishing the most complex and balanced Kentucky Bourbon in select XO Cognac barrels. Under the watchful eye (and nose) of Master Distiller Chris Morris, each barrel has seen three seasons of cognac before being filled with Woodford Reserve.The result is the best of both spirits – a balance of crisp American and French oak notes, complex fruit character, subtle spiciness and a creamy confectionary finish. Presented in a bespoke Baccarat decanter, Woodford Reserve Baccarat Edition is the ultimate expression of American Whiskey!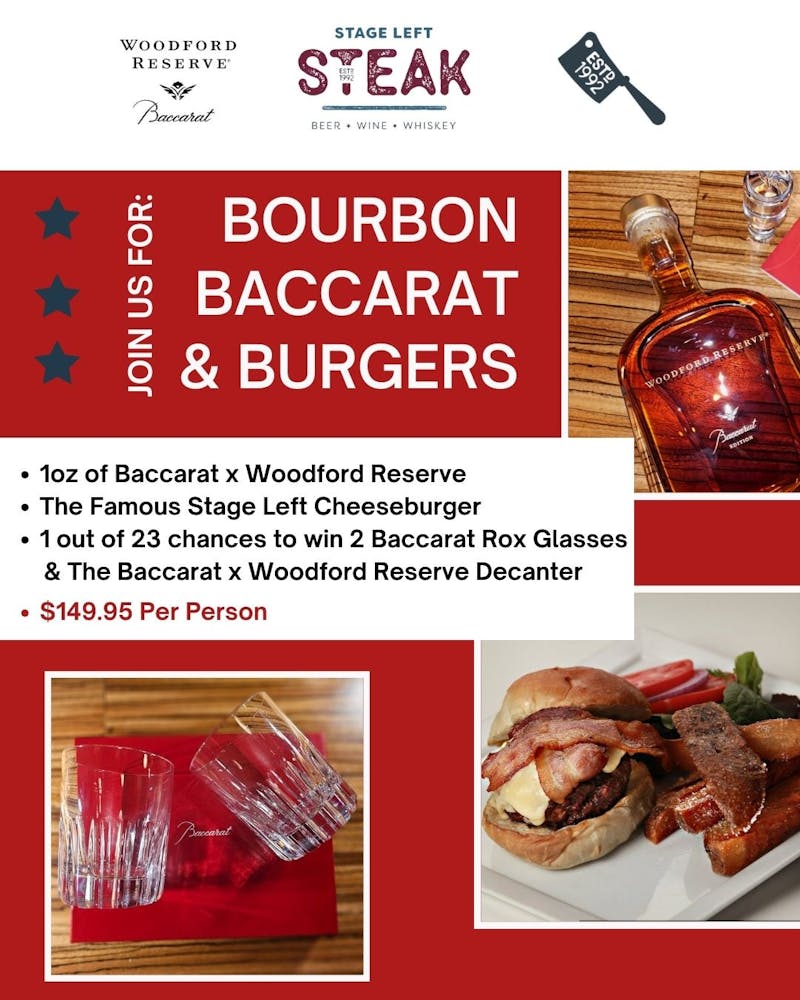 The Offer
★ 1 Oz of Woodford Reserve Baccarat
★ 1 World-renowned Stage Left burger
★ A chance to win the beautiful Baccarat decanter AND two Baccarat whiskey glasses
Each purchaser will have their name in a drawing for each ounce purchased. No later than January 10 we will pull the winning ticket and the decanter and glasses will be yours. There are 23 ounces in a bottle. That's a one in 23 chance for the glasses and decanter.
You can purchase a ticket as a gift. All tickets for ounces musts be redeemed by January 10. If burger's are not your thing, we'll issue you a gift certificate for $25 instead.