Miracle on George Street ... Christmas Pop Up Bar !
November 26, 2021 04:30 PM until December 31, 2021 12:00 AM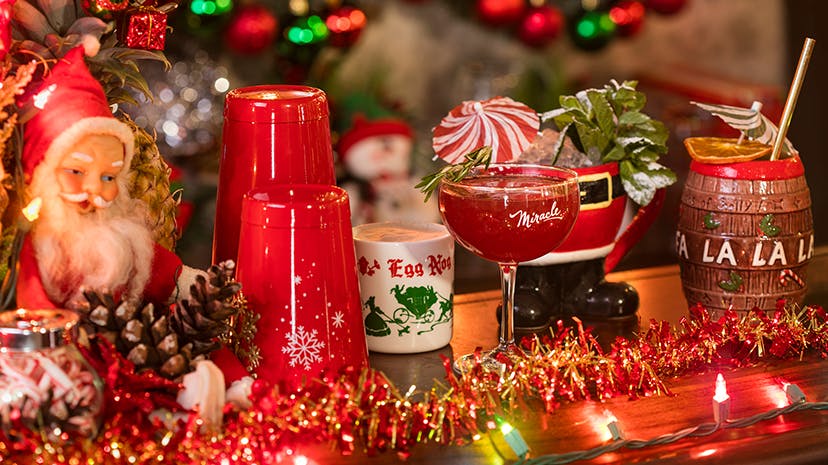 That's right, on Black Friday, November 26th Santa's elves will transform both floors into The Miracle on George Street! This concept was started by our good friend Greg Boehm in New York and has it's taken the nation (and the world) by storm. We first produced our own Miracle on George in 2019. We scaled it back a bit last year. But THIS year...We are going to be The Center of Holiday Cheer for all of Central Jersey and Beyond.

Wait until you see how these halls will be decked! You can drink from our special Miracle cocktail menu in Miracle glasses, mugs, cups and shot glasses. That's right, you can drink right out of Santa's pants! (Don't tell Mrs. Claus.) Santa will be by every once in a while to say hello (he's a big drinker tbh).
Book your holiday party at the most festive spot in the State!

Come visit us any time between November 26 and December 31. The bar is first come/first served. Reservations are accepted for dinner here. Reservations for dinner are a really good idea...like really really!
Catherine Lombardi will be open for Dinner six days at 4:30. Closed on Sunday.
Stage Left Steak will be open for Dinner five days at 4:30. Closed on Monday and Sunday

We will open Sundays and Lunches for Private Parties