Mullineux Zoom Wine Dinner with Andrea Mullineux
July 10, 2020 07:00 PM until July 10, 2020 08:30 PM
Mullineux Zoom Wine Dinner
with Andrea Mullineux
Friday, July 10 at 7:00 PM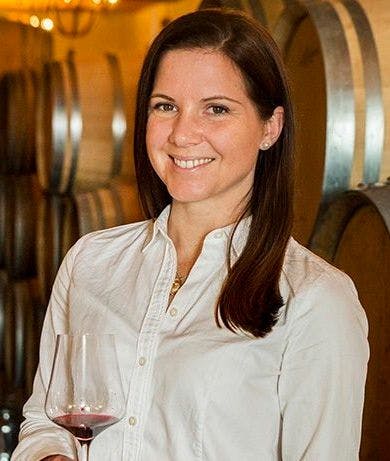 Perhaps The Finest Wines of South Africa!!!
South Africa has produced some good wines for a long time, but never anything to get excited about. That is, until recently: Mullineux and a few others have simply changed the game. Their wines from Swartland really do join the ranks of world-class wines. You can read more about them here.
Andrea did a wine dinner with us in-person two years ago and everyone was simply blown away by the quality of the wines. You can meet Andrea through Zoom on Friday, July 10. She will be staying up until the wee hours of the morning to join us from Swartland. We couldn't be more thrilled!
MENU
Olive Oil Poached Swordfish with Garlic and Capers and Preserved Lemon
Mullineux Old Vines White 2018
Duck Pastrami Tacos with Pickled Mustard Seeds, Mint, Red Onion, Cheddar Cheese
Mullineux 'Swartland' Syrah 2016
Wild Boar Tenderloin with Fermented Garlic and Hazelnuts, Crispy Garlic Fingerling Potatoes
Mullineux 'Granite' Syrah 2016
Marlenka (Honey Layer Cake)
Mullineux 'Straw Wine' 2018 (Dessert Wine - Optional)
Wine (up to 4 people) 3-PK $169
$209 with Dessert Wine - 375 ml
Dinner $79 per person
Call 732-828-4444 ext 213 or email Reservations@StageLeft.com
We will deliver (free delivery up to 1 hour away)
or you can pick up the food and wine the day of the dinner.
Simple heating instructions come with it!