The 30th Annual Paul Hobbs Wine Dinner - January 25th
January 25, 2022 06:00 PM until January 25, 2022 10:00 PM
The 30th Annual Paul Hobbs Wine Dinner
An Old Friend - One of The Greatest Winemakers in The World

Wines from Three Continents - Announcing Vinculum by Paul Hobbs
A Rare Opportunity!

Tuesday, January 25th, 2022
Tasting from 6-7 PM Dinner at 7 PM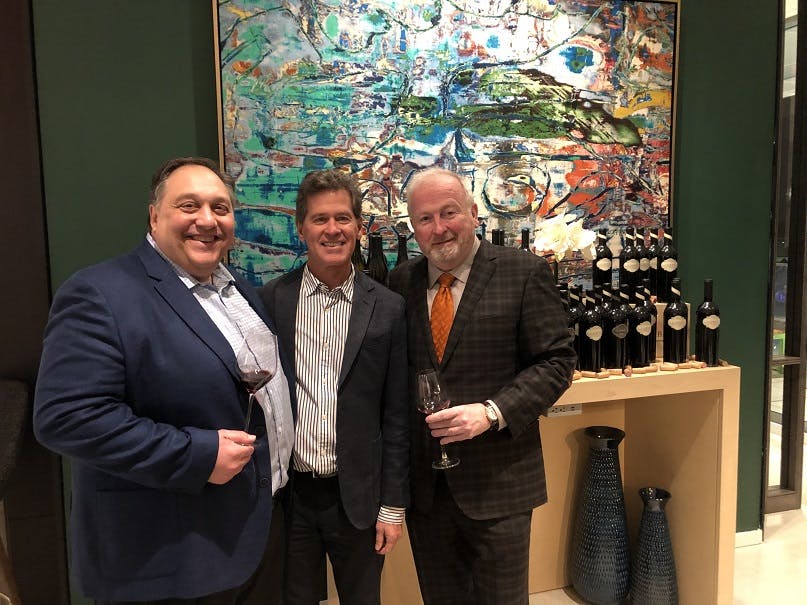 Launching His New Argentine Brand At This Dinner
The World Premiere of :Vinculum Wines by Paul Hobbs
A long long time ago (1993), in a land not far away at all (New Brunswick), Paul Hobbs came to Stage Left for the very first time. We didn't know then that Paul would become one of the most famous winemakers in the world. We didn't know then that we would be thriving with two restaurants on this same corner almost thirty years later. We couldn't know then that that was the beginning of a beautiful friendship and a decades-long collaboration. But he did. We are. It was.

Paul has said that the Stage Left / Catherine Lombardi Dinner is the only place to really comprehensively taste Hobbs wines from around the world. What's more, you get to taste with Paul and with our great food, expertly matched with each course. It's the premier tasting event in NJ. Makes a great gift!
This dinner sells out every year, so please reserve your spot early!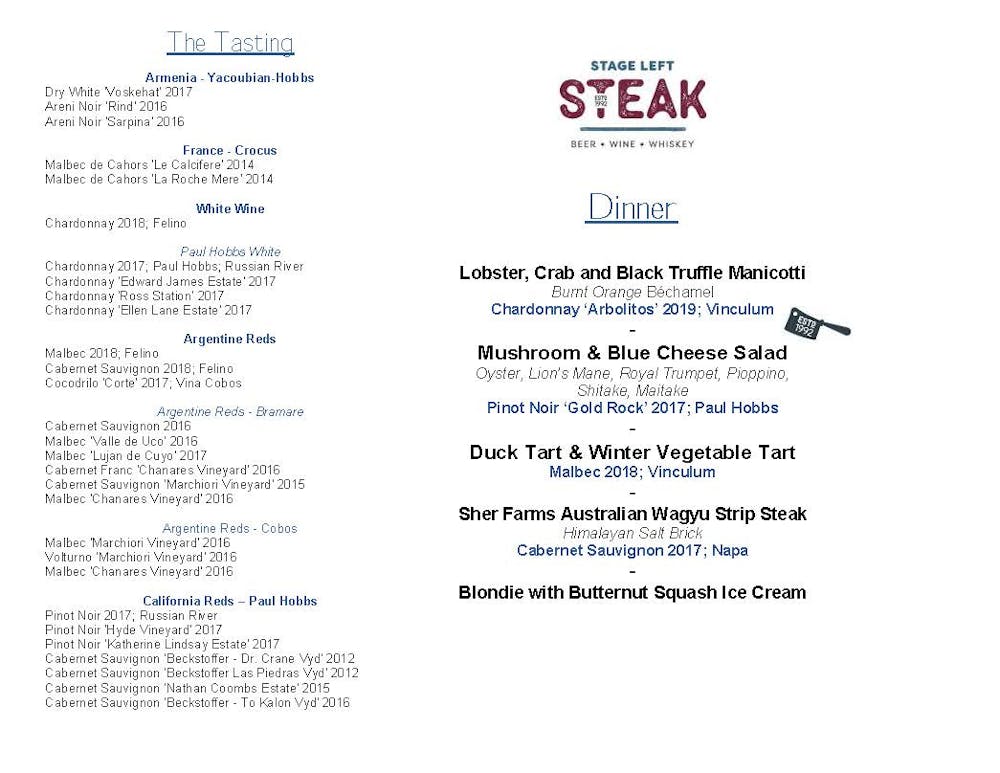 $395 Per Person
plus tax and service
Reservations@StageLeft.com
732-828-4444
Wines subject to change