Zoom Shochu Dinner With Christopher Pellegrini from Japan 10/15/21
October 15, 2021 07:30 PM until October 15, 2021 09:00 PM
Zoom Shochu Dinner
With Christopher Pellegrini from Japan
Friday, October 15 at 7:30 PM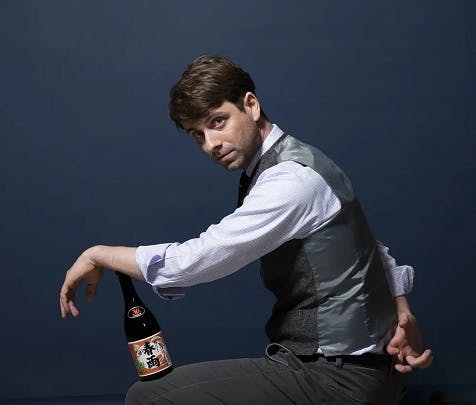 Now we're taking it to the next level. Never before has there been a Zoom dinner with Japan's most popular spirit: Shochu. We're going to make history...again. It will be delicious. We hope you can be part of it.
Few in the West realize Shochu is the most popular spirit in Japan and the second-most consumed alcoholic spirit in the world. To be honest, we don't get a lot of the best shochu...until now.
Christopher Pelligrini was born in Vermont. He moved to Japan in 2002. He is certified by the SSI as a Shochu Kikisakeshi in Japan, and as a Shochu Advisor by the SSA in America, the only person in the world who holds both accreditations. He published "The Shochu Handbook" (the first guide to shochu in a foreign language) and he is a contributor to the upcoming "Oxford Companion to Spirits and Cocktails." He is also the Chief Editor of the Kyushu Advantage's annual shochu magazine.
Chris visited us last week and blew our minds with an amazing collection of shochu with a quality we have literally never seen. He sources shochu like we do wine: Small artisanal producers of extraordinary quality and integrity. We knew we had to bring them to you. Chris will join us from Japan for a Zoom Dinner on October 15 at 7:30 PM. I hope you can join us.
Shochu is a clear beverage. It's distilled so it is technically a spirit, but it is a very low alcohol spirit (between 25% and 35%). It drinks more like a wine and is traditionally consumed with food. "Honkaku" is the category of fine artisanal Shochu which we have not often seen in America and which we will be drinking. This is not simple stuff, the shochu in this dinner have been aged 1, 9, 11 and 16 years. They are remarkably complex and delicious. We have crafted an excellent menu to carefully pair with each one. We could not be more excited.
Made by Women
The shochu in this dinner are all made by female toji (shochu masters). There are fewer than 10 female toji in all of Japan.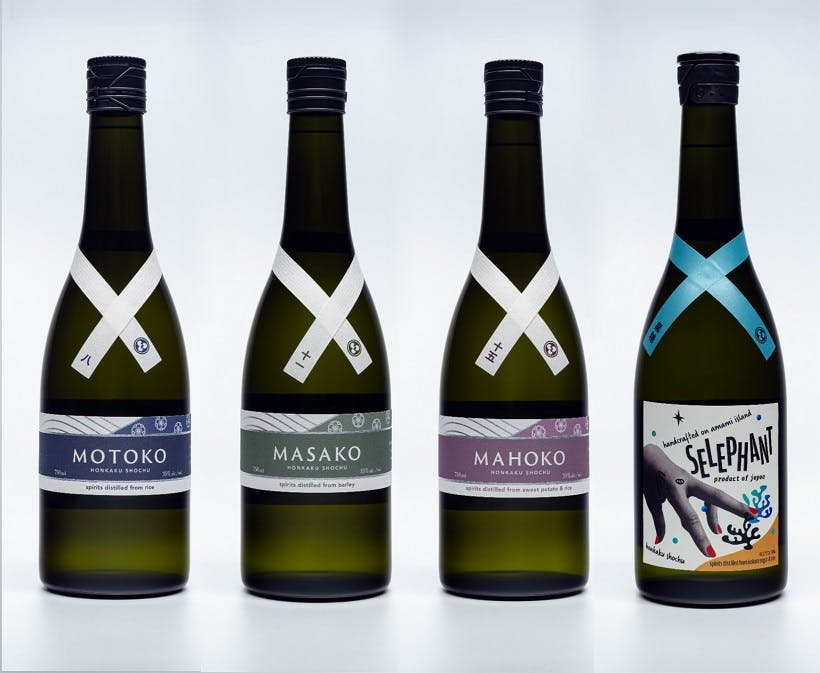 MENU
Jamon Iberico with Compressed Herbed Melon
Nishihira 'Selephant' Shochu (Sugar Base - 1 Year)

Beet Cured Hamachi with Pink Peppercorns
Furusawa 'Motoko' Shochu (Rice Base - 9 Years)

Sunchokes, Celery Root, Barley and Bone Marrow Stew
Furusawa 'Masako' Shochu (Barley Base - 11 Years)

Wagyu Beef (optional salt block)*
Furusawa 'Mahoko' Shochu (Sweet Potato Base - 16 Years)

Lemon Curd and Crunchy Meringue Tarts

Dinner $129.95 per person
4-Pack Shochu $229.95
4-Pack Half Bottles of Shochu $149.95
*Salt Block and Wood Base $10. We know many of you have them already.
To Reserve : Reservations@stageleft.com or 732-828-4444 x 0