Zoom Wine Dinner with Count Sebastiano Capponi
July 31, 2020 07:00 PM until July 31, 2020 09:00 PM
Zoom Wine Dinner with Count Sebastiano Capponi
July 31st
7:00pm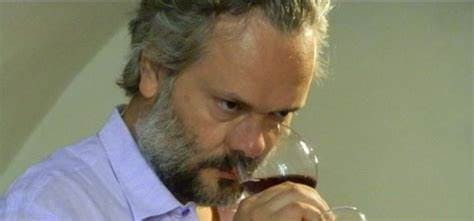 The Capponi family has been in the Tuscan wine trade since 1215, but they have only occupied The Castello Capponi in Florence since 1435. Count Sebastiano Capponi is the current patriarch. Yes, he's a real count, and also a Knight of St. Stephen and a medal-holder of the The Sovereign Military order of Malta, and he speaks Italian, English, French, Latin and Greek, and he's charming and his wines are fantastic. All of a sudden I feel like a real under-achiever.
The count is also the manager and winemaker of the family vineyards and winery at Villa Calcinaia in Greve (Chianti Classico). Check the video
here
. You have to meet him, right? I know. Count Capponi will join us for a Zoom Wine Dinner next Friday, July 31. It's going to be an extraordinary evening with an extraordinary man and historic, delicious Tuscan wine.
We're going to drink the Rosato (perfect for summer), and two Chianti Classico Riservas. There is also an optional dessert wine: Their remarkable Vin Santo (which you must decant in advance).
Summer Fish Soup
Spring Vegetables and Crab Cake
Villa Calcinaia Colli della Toscana Centrale Rosato 2018

House-Made Bocconcini,
Frantoia Olive Oil, Heirloom Tomatoes and Poached Tuna
Villa Calcinaia Chianti Classico Riserva 'Piegaia' 2013

Pork Chop
Summer Herb Pecan Pesto and Späetzle
Villa Calcinaia Chianti Classico Riserva 2015

Biscotti
Villa Calcinaia Vin Santo del Chianti Classico 2009 (Optional)

Vanilla Custard Blackberry Tart
Cinnamon Crème Fraîche

Dinner $79 per person
3-Pack Wine (up to 4 people) $99.95
Optional Dessert Wine
375 ml bottle $84.95 additional
187ml portion $44.95 additional (decanted in separate bottle)
If you like, we can decant a day in advance for you.

The Vin Santo is one of the best I've had. It must be decanted at least a couple of hours in advance. It loves the air. The open bottle will improve over 24-36 hours and keep for weeks. With decanting, it tastes magically like a 40 year old tawny port. Crazy stuff.

Friday July 31 at 7 PM
Reservations@StageLeft.com
732-828-4444 ext. 213