Zoom Wine Dinner with Feudo Montoni in Sicily! June 18th, 2021
June 18, 2021 07:00 PM until June 18, 2021 09:00 PM
Zoom Wine Dinner with
Feudo Montoni in Sicily!
Friday - June 18, 2021 - 7pm

Feudo Montoni is an island unto itself: an island within an island. High up in the middle of Sicily, the main crop has been durum wheat since Roman times. For more than 600 years, Montoni has been an island of green in the center of a yellow expanse. This isolation has worked to their advantage, helping to preserve ancient grape varieties.
The 'Island of Montoni' is 200 acres at 500-700 feet above sea level. The daily temperature can swing up to 40 degrees and the vineyards are kissed by both the Tramontano and Scirocco winds. All of this makes for a singular microclimate.
Rosario Sireci purchased the property in the late 1800s. He found ancient vines, such as Perricone, Nero d'Avola and Catarratto. He fell in love with them and he preserved them as the family does to this day. For the past 30 years, Rosario's grandson Fabio and his wife Melissa Muller have been the guardians of these ancient vines. They produce excellent wines.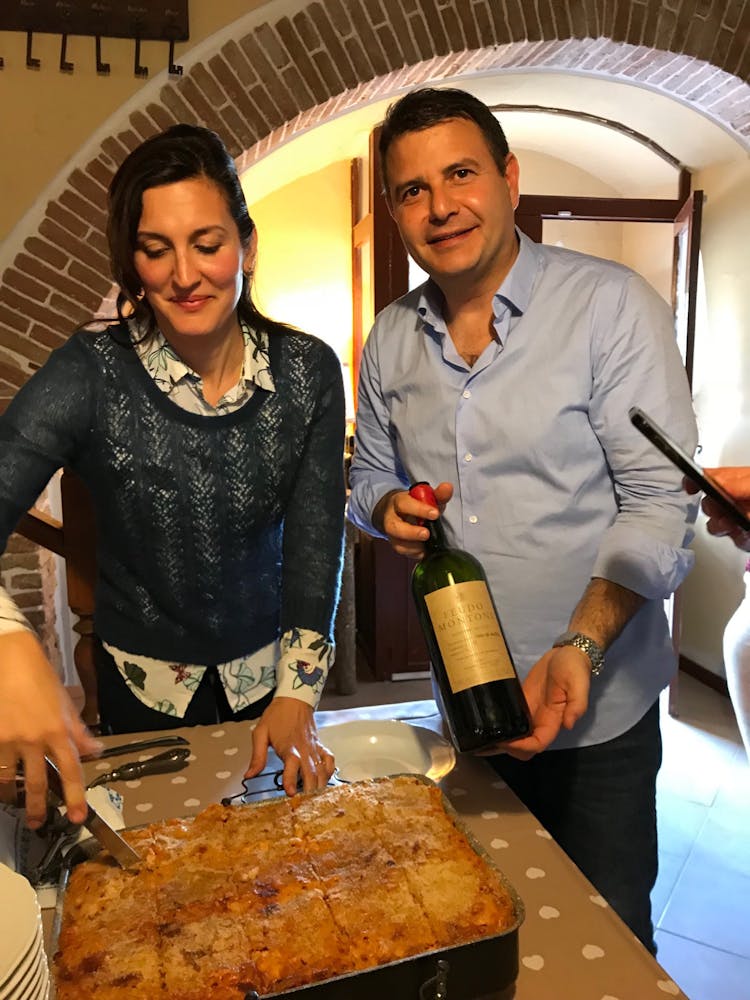 Fabio and Melissa will join us on Friday, June 18 at 7 PM for a Zoom Wine Dinner.
We hope you will too!
MENU
Antipasti (Snacks)
Nerello Mascalese Rosato 'Rose di Adele' 2019

Fish Fumet with Grouper & Summer Vegetables
Caterrato 'Vigna del Masso' 2018

Vegetable and Goat Cheese Terrine
Nero d'Avola 'Lagnusa' 2018

Grilled Pork Chop with Pistachio Mint Pesto
Nero d'Avola 'Vru Cara' 2015

Almond Biscotti
Passito Bianco

Zabaglione with Figs & Vintage Chestnut Honey

Wine Five-Pack $159.95 / Food $99.95 Per Person
Reservations@StageLeft.com or 732-828-4444