Main content starts here, tab to start navigating
About Stage Left
We opened our doors on Memorial Day Weekend 1992. Owners Mark Pascal and Francis Schott were two friends from Rutgers who had a shared passion for food and a love for the emerging City of New Brunswick. After graduating from Rutgers and working in other restaurants for a few years, they decided to strike out on their own.
Stage Left has always been greenmarket-driven and seasonal, celebrating the best of what's local. We've always sought out estate-bottled wines from small producers, beer and spirits from craftsmen, and made great cocktails with fresh ingredients from scratch. We were among the first restaurants in the state to follow these principles and we are as passionate about them today as we were back in the early 90s.
But above all of these, our primary goal is to be a warm and welcoming place for New Brunswick locals and visitors from the four corners of the planet. Whether it's a civilized drink and an appetizer at the bar, or a wine dinner in the dining room, we're always happy to have you.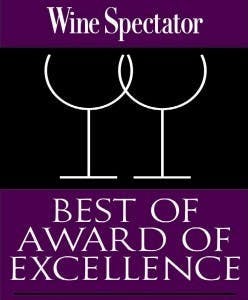 Wine Spectator Award of Excellence Recipient 2005-2021

Wine Spectator's Restaurant Wine List Awards recognize restaurants whose wine lists offer interesting selections, are appropriate to their cuisine and appeal to a wide range of wine lovers.
Best of Award of Excellence recognizes restaurants that clearly exceed the requirements of the Award of Excellence. These lists typically offer 400 or more selections, along with superior presentation, and display either vintage depth, with several vertical offerings of top wines, or excellent breadth across several wine regions.
Restaurant Guys
Restaurant Guys Radio was a radio show and podcast hosted by Mark Pascal and Francis Schott from 2005 through 2013. The Restaurant Guys are still available for public speaking and consulting in the Restaurant and Bar industry.
Visit Site